In order to support people, businesses, and business households for effective digital transformation in line with the national strategy on digital government, digital economy, digital society and digital citizenship, ViMASS orients:
1. Providing payment services, digital signatures, e-invoices, e-contracts with the lowest fees in the market;
2. Providing free of charge millions of multi-function cards, tens of thousands of devices that interact with multi-function cards including VPhone, VTablet, fingerprint reader, UHF transceiver, digital signature connector;
3. Providing free information technology infrastructure including hundreds of servers, hundreds of Gbps of secure transmission, tens of thousands of Tera Bytes stored for decades for individuals/units using Vimass's services. ;
4. Provide free software for storage, lookup, statistics, administration and accounting;
Help people, businesses, and business households to effectively enjoy digital transformation without having to invest in information technology, focusing resources and time to improve productivity, reduce costs, and increase quality. quality of products and services and competitiveness. In the first 5 months of 2022, ViMASS has established and perfected the organizational structure at the Head Office, 10 branches and 1 subsidiary in 11 provinces/cities: Hanoi, Ho Chi Minh, Da Nang, Hai Phong, Can Tho , Thua Thien Hue, Quang Ninh, Nghe An, Thanh Hoa, Dong Nai, Binh Duong. It is expected to add a branch in Nam Dinh before May 31, 2022 on the 10th anniversary of ViMASS establishment. By the end of 2022, the number of ViMASS employees at Head Office, Branches and Subsidiaries is expected to be about 360, providing services in an area with a population of 39,629,749 people. In the next 3 years, the Company will develop 62 more branches in provinces and cities across the country to serve more than 98,562,173 Vietnamese people.
- 21st business registration on 11/03/2022 (pdf)
- Head office in Hanoi (400 m2, 72 employees): 11th floor, No. 4 Lieu Giai street, Cong Vi ward, Ba Dinh district, Hanoi.
- Northern switchboard: 024.71089662. Tel: 024.39416205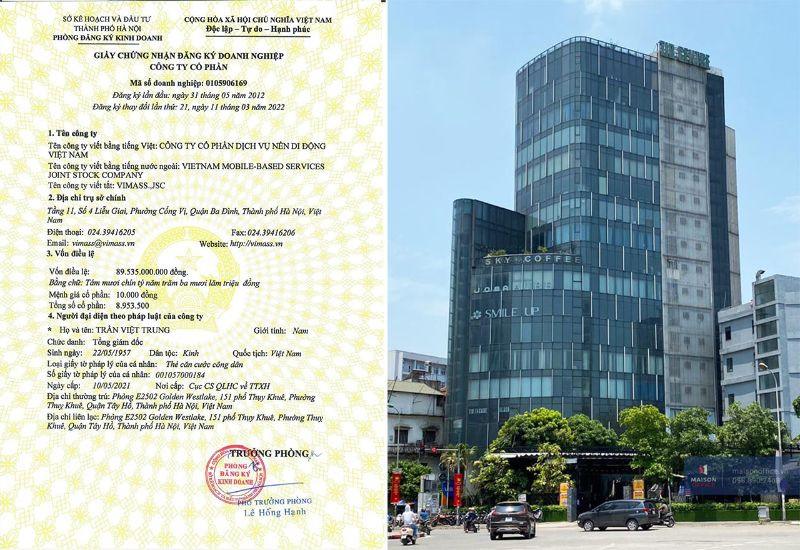 Head office: 11th floor, No. 4 Lieu Giai street, Cong Vi ward, Ba Dinh district, Hanoi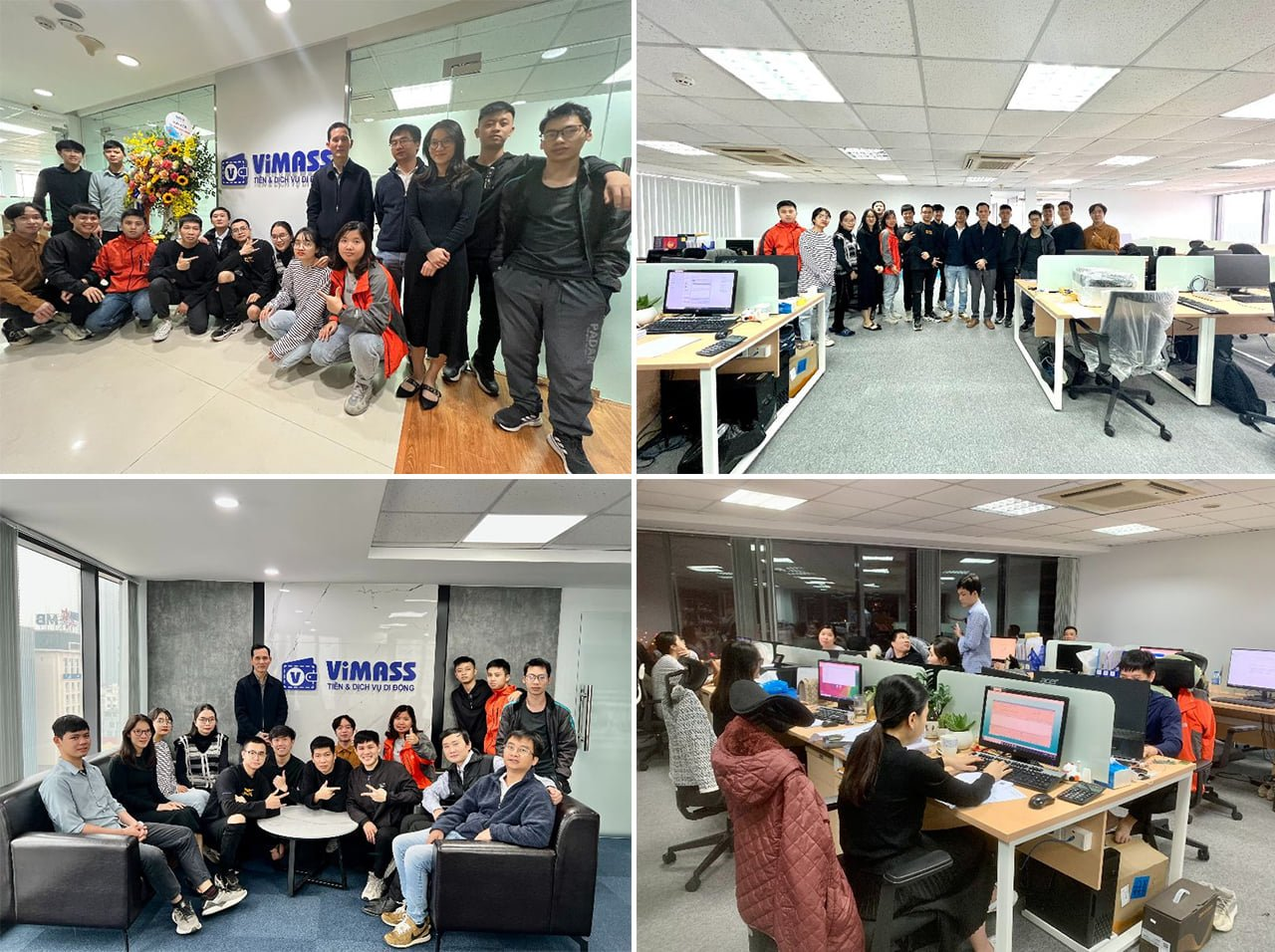 Hanoi office staff