When going in and out of apartments, offices, schools, hospitals, entertainment attractions, parking areas, highways, etc., we all stop at the Entry/Exit Point to identify, authenticate, record the time, or make payment.
With a Smart Card or Ucode Stamp affixed to a vehicle (car, motorbike, bicycle), cardholders can identify, timekeeping, and authenticate on the VCard app to pass through or make payments at the Entry/Exit Point, even while moving at 220 km/h.
At the Entry/Exit Point with a UHF transceiver (frequency 860-940 MHz), Card and Stamps are automatically detected at a distance of 20 meters with 2 Watt devices and 10 meters with 1 Watt devices. Computer, Phone with VPass application will connect to barrie control, Entry/Exit Point server, Vimass payment system allowing the correct person passes through, timekeeping, and payment authentication.
PassQR be used to replace UHF equipment at the Entry/Exit Point. Here, cardholders use VCard to scan PassQR at a distance of 4 to 15 meters depending on the zoom of the phone camera (For example: 4 times with VPhone, 10 times with iPhone 11, 15 times with iPhone 14, 100 times with Galaxy S22 Ultra).
VPass (app of Vietnam QR JSC.) specializes in creating/editing Entry/Exit Points and PassQRs with information fields such as: type, name, address, coordinates, photo, toll collection account, method of charging…
Forms of conduct at the Entry / Exit Point
1. Entry / Exit Point with UHF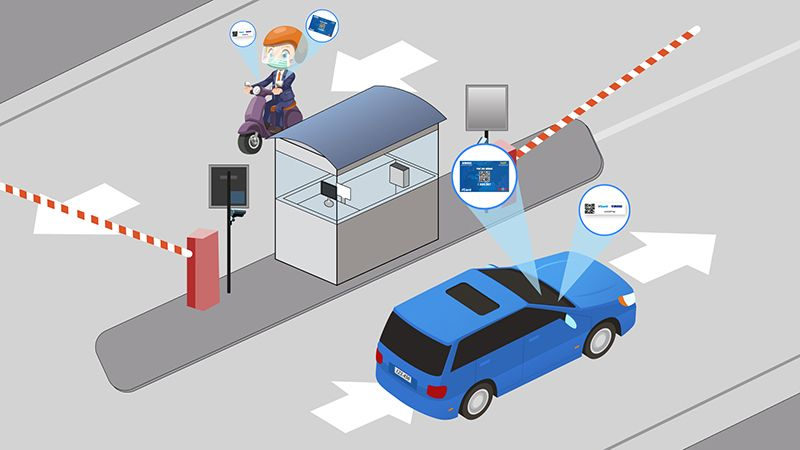 With a Smart Card or Ucode Stamp affixed to a vehicle (car, motorbike, bicycle), Automatically open and close the barrier with Smart Card or stamps that are allowed in/out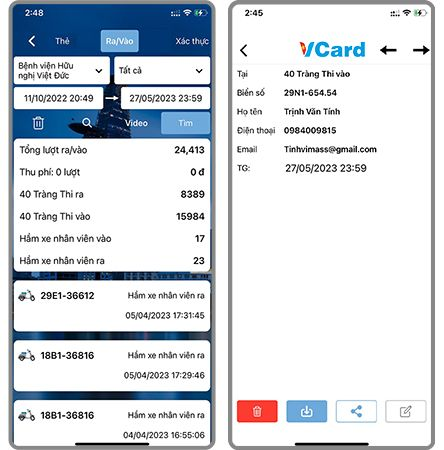 statement
2. Entry / Exit Point with VPass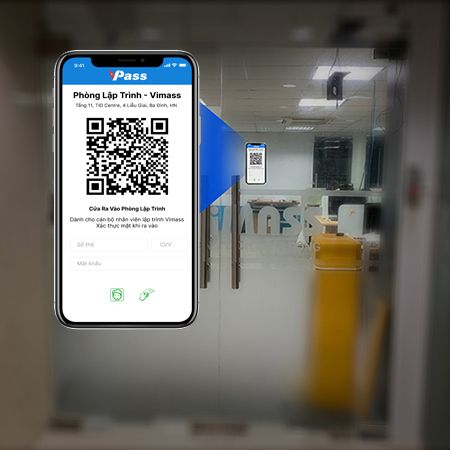 Phone/tablet with VPass, access with card number & face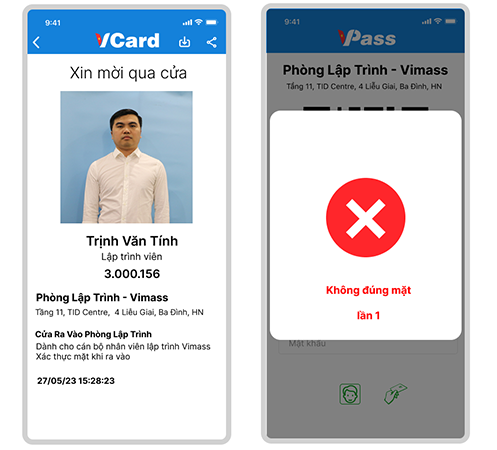 Successful authentication and false face authentication
3. Entry / Exit Point with PassQR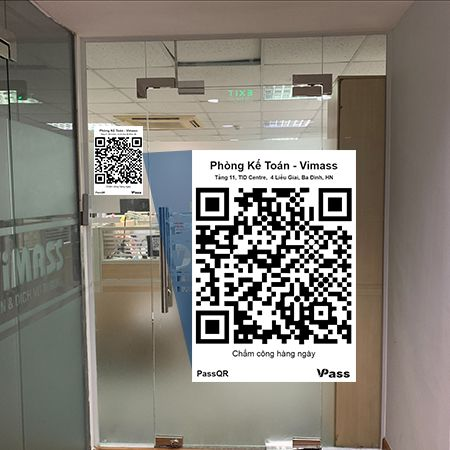 PassQR at the Entry/Exit Point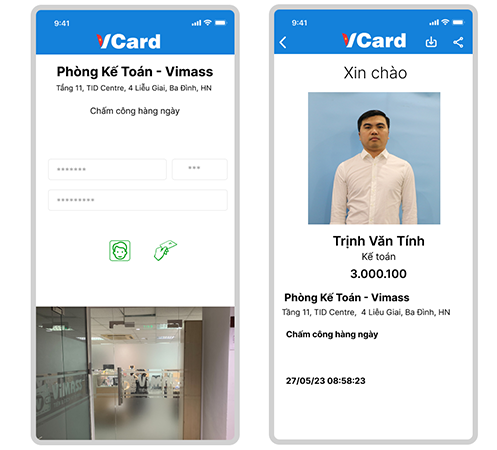 Use the VCard to scan the PassQR to open the door or Check-in
4. Entry/Exit point on VCard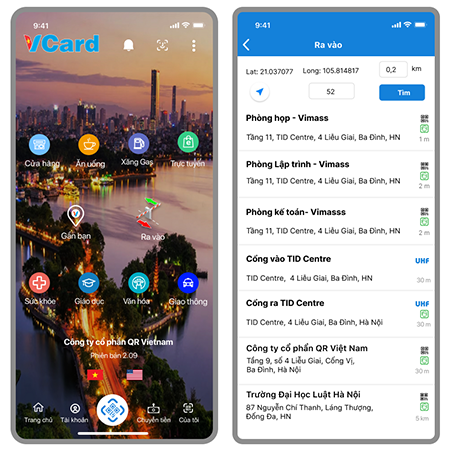 Use VCard, Entry/Exit Points Near You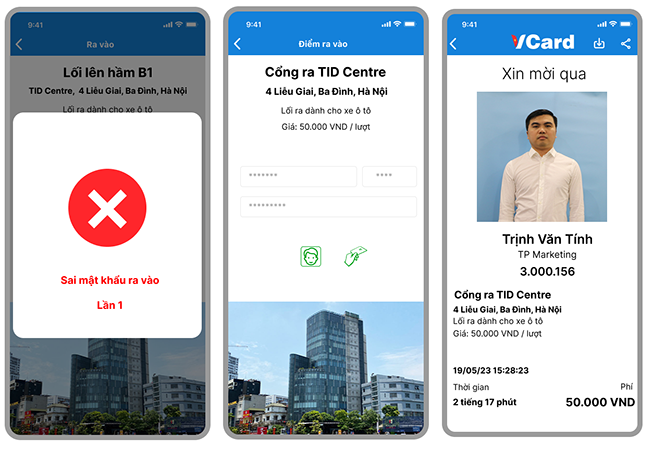 Select the Entry/Exit point and authenticate to open the door/barrier