PAYMENT POINTS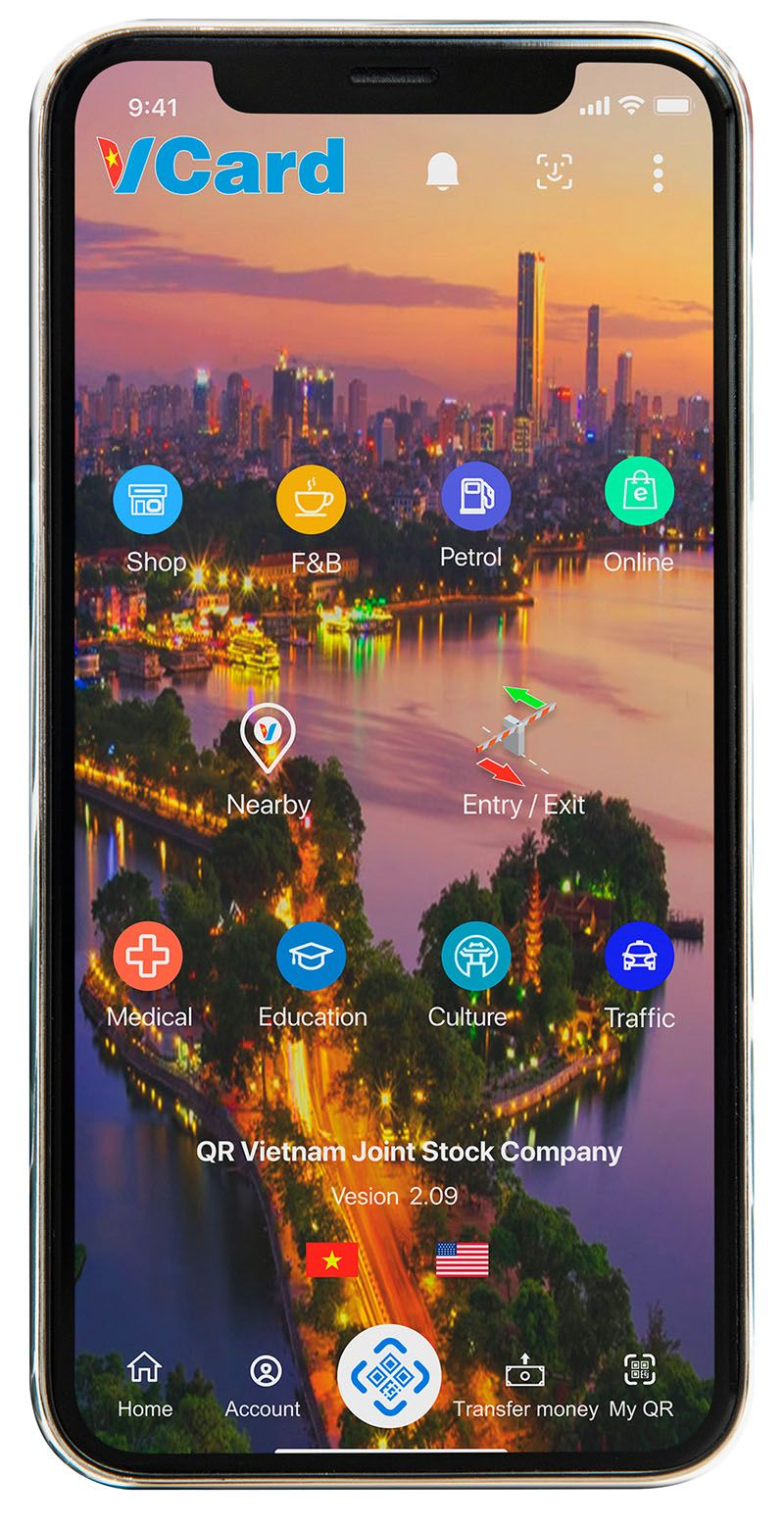 Payment point (Merchant) is a place that provides products and services, paying in cash or non-cash such as scanning QR, swiping cards, using banking applications, e-wallets or mobile money.
With more than 860,000 businesses, 5 million business households, tens of thousands of cooperatives providing products and services, the number of payment points in Vietnam is up to tens of millions.
In order to universal financial inclusion and non-cash payment, Vimass deploys universal payment points using QR Vietnam application, which is a simple, convenient, low-fee solution that can be used by both merchant and customers.
With QR Vietnam, the merchant creates a VietQR by itself or declares your name, address, coordinates, bank account in a few minutes to receive a unique and permanent VietQR for the merchant.
At the payment point, click the middle button to scan the merchant's VietQR, VNPAY QR and use the smart card (enter number or touch) to pay.
At the payment point, select My QR to display the merchant's payment receipt QR. Use banking applications and payment intermediaries to scan QR for payments or use smart card (enter numbers or touch) to pay right on the device.
Vimass's staffs and collaborators create, edit, and browse thousands of payment points every day into the database, helping anyone who goes to the payment point to see VietQR immediately and use banking applications and e-wallets scan and pay for the merchant. Millions of payment points on QR Vietnam are also addresses for using smart cards; helping people who do not have an account or a phone to buy a card (100,000 - 200,000 VND/card, depending on the agent) and use the card for many essential daily transactions.
Each payment point using the account generates a dedicated collection wallet to look up transactions; the system automatically transfers all the money in the specialized wallet to the bank account at 6am, 8am, 10am, 12pm, 2pm, 4pm, and 6pm according to the account holder's choice.
Payment points on QR Vietnam are classified into 9 categories: Merchant (selling products, electronics, providing services); Eat and drink; Gasoline Gaz (gas station, gas store, oil); Online; Nearest (near me or near selected point), Medical (Hospital, Medical facility, Pharmacy, Beauty/Spa); Education (University, College, School at all levels); Culture (Spots cultural history, Sports, Tourism, Entertainment); Traffic (cars under 9 seats, transport cars, motorbikes).
The universalization of payment points to help stores and customers have a new effective payment experience without changing business models, contributes to the universalization of financial inclusion and cashless payments in Vietnam.
In March 2023, Vimass established 125 groups of collaborators with the norm of creating, editing, approving 40 payment points/day/group, ensuring every day more than 5,000 new payment points updated to VCard and QR Vietnam.
Striving to by 30/6/2023 reach 100,000, in 2023 reach over 1,000,000 payment points.
Decision on collaborators to create payment points and distribute devices 17/04/2023
Type 1 collaborator contract (Create/Edit payment points and distribute Vimass devices)
Type 2 collaborator contract (Create/Edit payment points)
Commitment to information security
Download the QR Vietnam app on iPhone
Download the QR Vietnam app on Android