VCard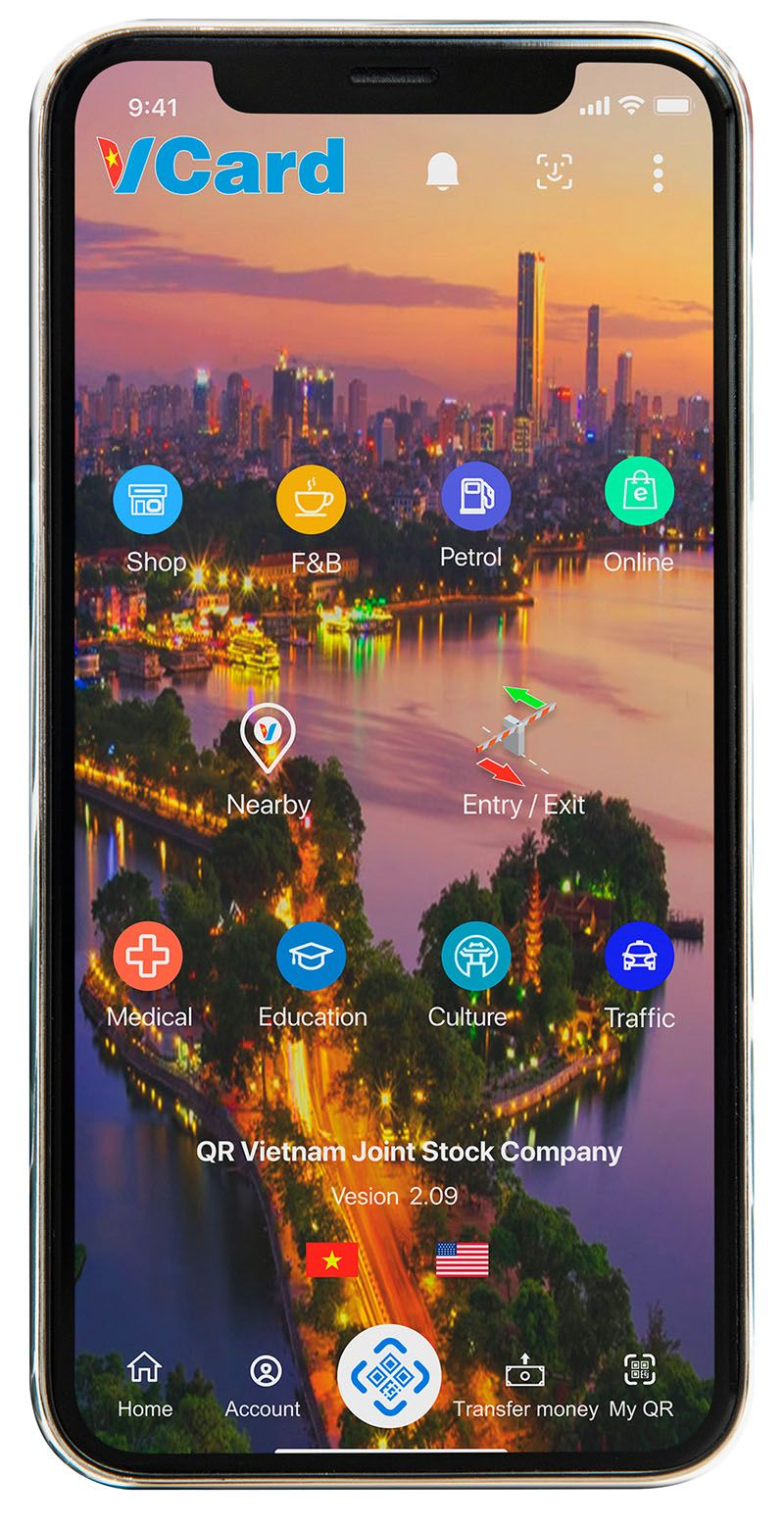 VCard = POS + eBanking, is a specialized Smart Card application, developed by QR Vietnam Joint Stock Company.

Smart Card + VCard = Global revolutionary technology solution
The application allows you to touch the card or enter the number and authenticate the face on VCard to pay and transfer money to more than 112 million accounts/cards.
Scan all payment QR codes in Vietnam and database-connected countries (Korea, China, Indonesia, Hungary, ...) and allow using the local currency with lower fees than many traditional bank cards.
Access control, identification, and authentication every day at the Entry Point. With a Smart Card or Ucode Stamp affixed to a vehicle (car, motorbike, bicycle), cardholders can identify, timekeeping, and authenticate on the VCard app to pass or pay at the Entry/Exit Point, even while moving at 220 km/h.

At each payment point, click the QR button in the middle to scan the shop's VietQR, VNPAY QR and use a Smart Card (enter card number and CVV or tap card) to pay.

Besides, the user can select my QR and payment point on the items at the screen to display the payment receipt QR. Use a banking application, or a payment intermediary to scan the payment code, or use a Smart Card (enter card number or touch card) to pay.

With the VCard application, pass and pay everywhere without phone, card, and cash.

Application of new technology solutions, money transfer, payment, and shopping is done easily right on one application, improving the user's experience in accessing financial services.
Tutorial
Update Smart Card information
Change the authentication methods